Hi there everyone!
A bit long since the last post, been busy with school.
Week 3:
Finished up Basic Still Life. Fully shaded and completed and got an A on the project! Here's the rough copy:
No final picture of the project yet, our teacher still has them, if he puts them on display, I'll make sure I get a picture.
Week 4:
We started the "Sketchbook Series #2" project. We are to draw 4 life objects that are similar to cubes, spheres, cones, and cylinders. I completed the drawing of the object itself for two shapes so far:
Keep in mind, I still have to shadow and touch up the drawings a bit
My other two objects will probably be a pumpkin and a pencil. I'm going with the Halloween/School-starting idea.
Fall Painting:
I tried digitally painting a bit in Sketchbook Pro.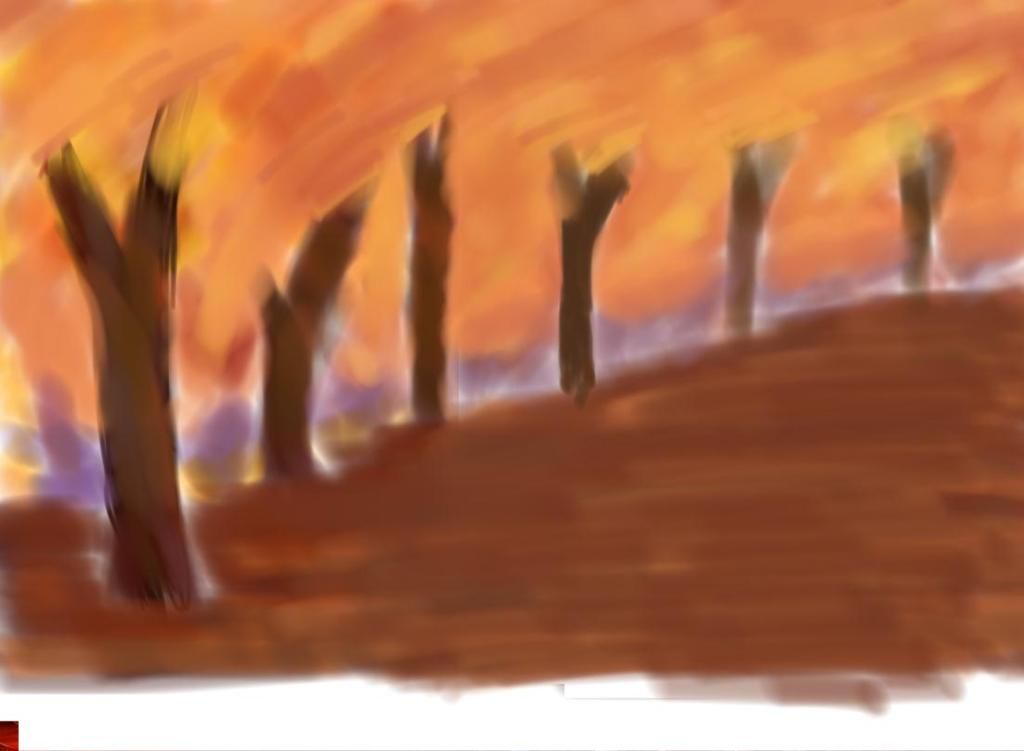 I think it turned it ok, it was fun to try and "paint" a little bit!
New Animation:
I did a quick little test in Flash over the weekend:
If you've made it this far... Thanks for reading! Comments and feedback are always appreciated!
Thanks for reading